Scenario
Within a global organization, different signatures are required for three regions: US, UK, and AUS. Signatures within each region need to be created, edited and managed only by local editors.
Resolution
A high-level process to achieve this scenario is described below:
Step 1: Create a folder for each region
Example: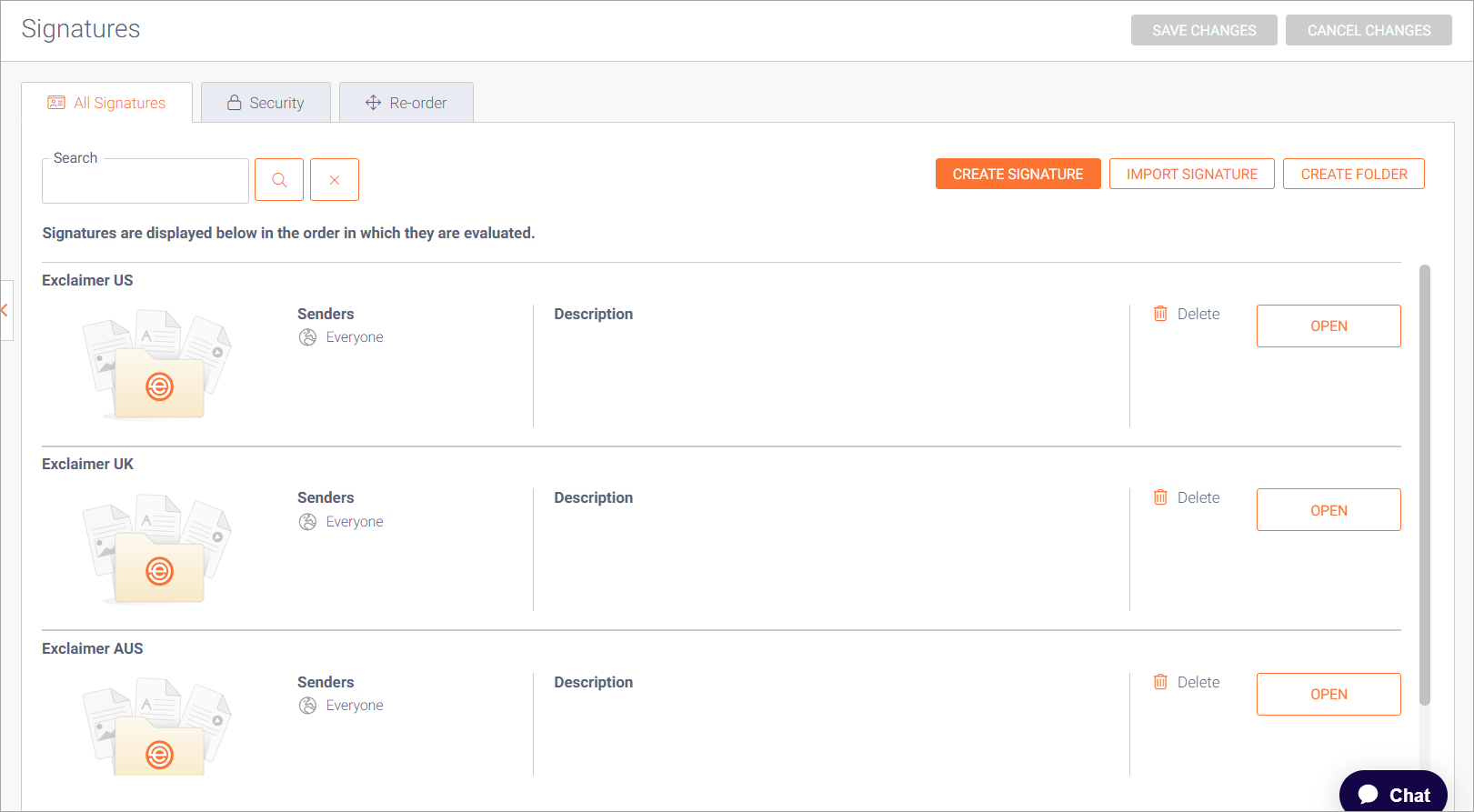 Step 2: Set Security settings for each folder
Open the first folder, in this case, Exclaimer US and select the Security tab.
Example:



If you want to restrict access to specific editors (users), untick the All editors / no restrictions option. 


In the Restrict editing of signatures in this folder to text box, enter the email address of the editor (user) you want to give access to edit the signatures.

- Click Add Editor to add another editor.


NOTES: 

- You can also add multiple editors at one time: enter a comma-separated list of the email addresses of the editors (users) you want to give access to.

- Your email addresses may or may not have regional suffixes - it doesn't matter.

- You will need to repeat these steps for each regional folder.

Example:

- click against the editor you want to delete.


Click SAVE CHANGES to save the changes made; else, click CANCEL CHANGES.
Step 3: Create required signatures within each folder
Step 4: Set Sender options for the signatures