Relevant Products: Template Editor, Signature Manager Exchange Edition, Signature Manager Outlook Edition, Auto Responder
Scenario
You have already set up your template library share as per the instructions in this knowledge base article- https://support.exclaimer.com/hc/en-gb/articles/360004262672 and are ready to start using Template editor with your on-premise Exclaimer product.
Setup
During the Template Editor setup wizard you will be prompted to choose how you would like to create, maintain and publish your templates, select the option "Directly connected to Exclaimer product servers:"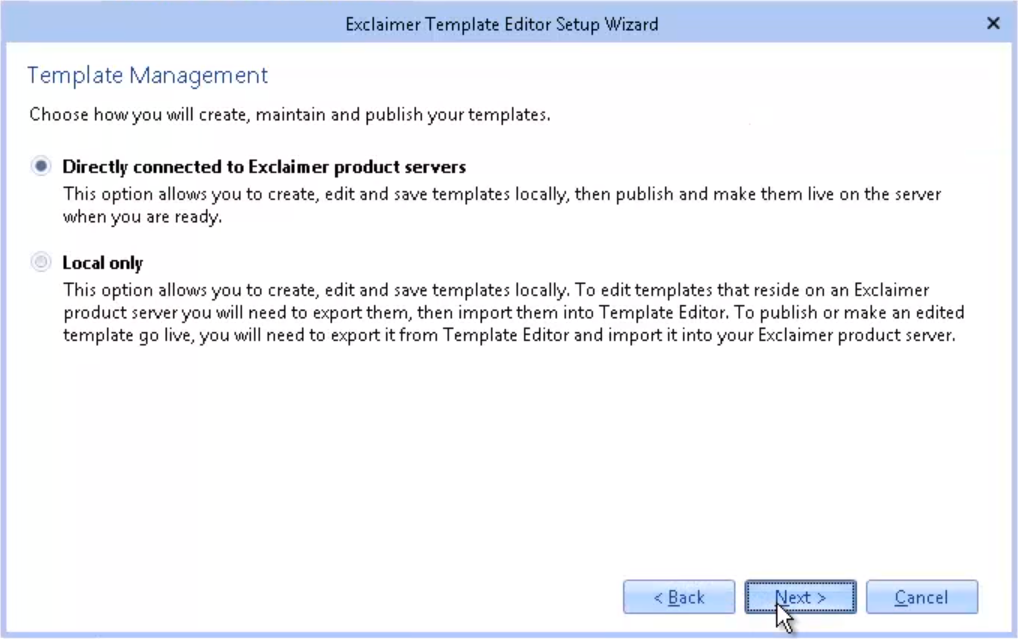 It is then possible to select which Exclaimer product/s that you are currently using. Add a tick next to the relevant products and use the "..." button on the right hand side to select the relevant template library: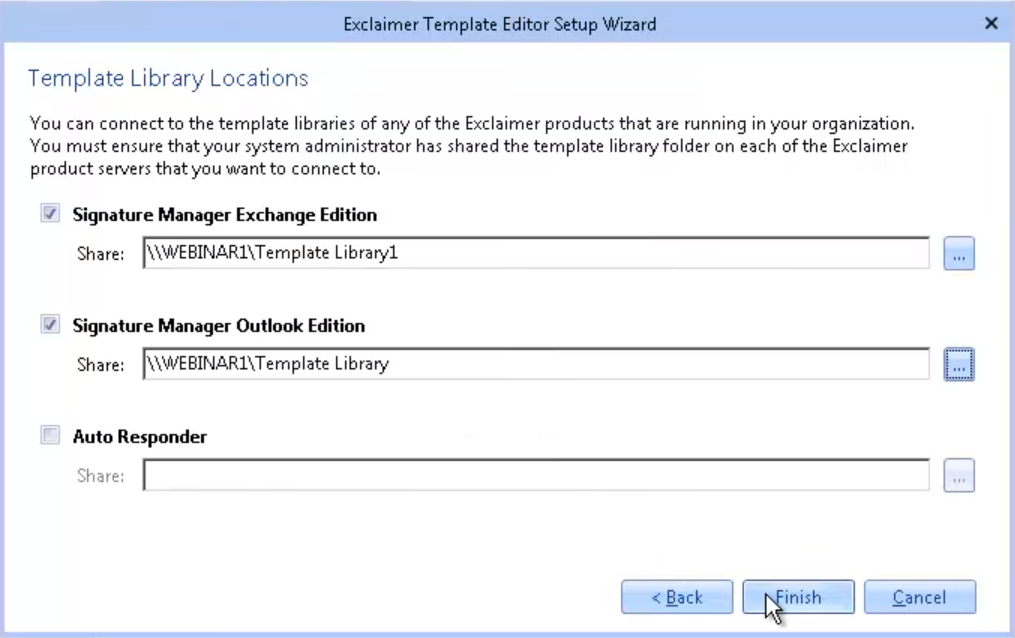 After clicking the 'finish' button you will be taken to the templates screen where you can access the templates for your relevant on-premise Exclaimer products. From this screen you can double click a template, or right click > edit on any existing templates that you would like to make changes to. You can also create new templates by using the 'Create New' button.
In the example below, we have made some edits to the "DataPlus Signature, Plain." You will notice that there is an orange pencil sign in the bottom right corner of the thumbnail, this means there has been edits made and the template now needs to be published in order for the changes to reflect in the live signature.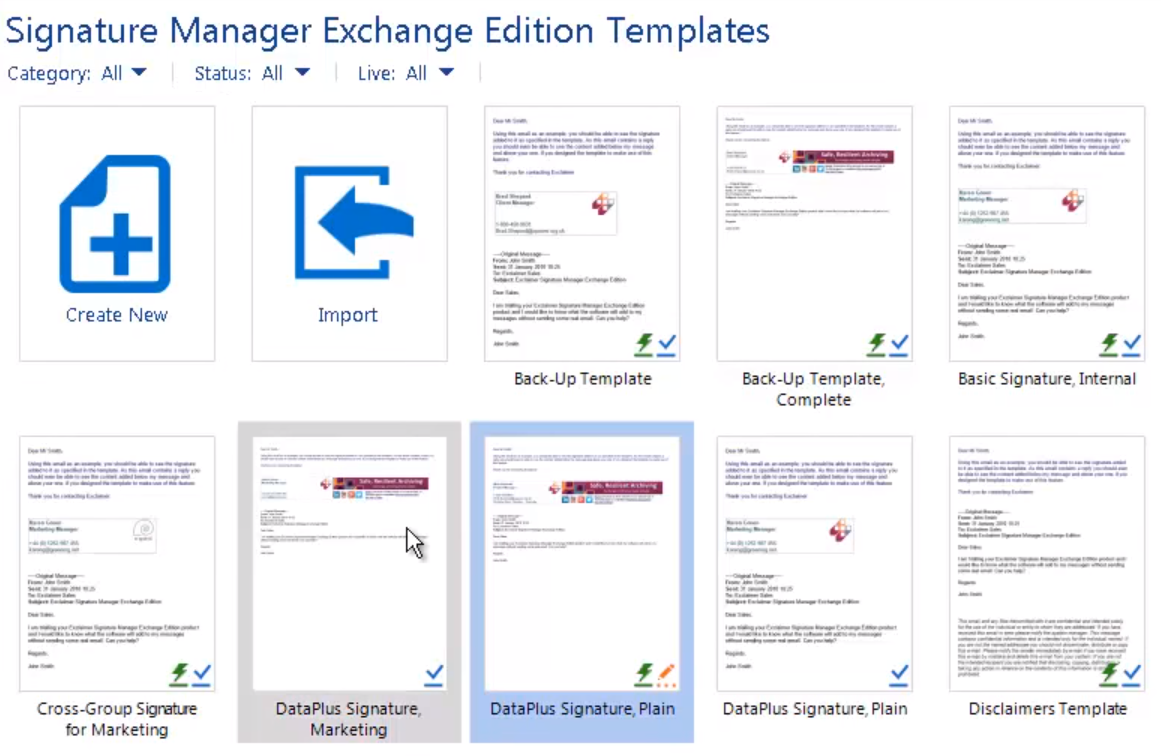 To publish changes, simply click on the pencil icon or alternatively, right click on the template and click 'publish.' Once the template has been published, the changes will go live almost instantaneously without requiring any interaction on the Exclaimer on-premise product.