Relevant Products: Signature Manager Exchange Edition
Scenario:
Users report that their sent items are not updating to include their signature. When you look at the Event Viewer logs for 'Exclaimer Sent Items Update Service' you see the following error.
Microsoft.Exchange.WebServices.Data.ServiceResponseException: The SMTP address has no mailbox associated with it.
Resolution:
This error is caused by the Exclaimer Sent Items Update Service not having an account set onto the service. Updating the application to have the username and password will resolve this issue.
This can be done through the following steps:
1. 'View local services' from Control panel or directly from the Start menu with 'services.msc'
2. Search for the service named 'Exclaimer Signature Manager Exchange Edition Sent Items Update Service' and open up Properties for this service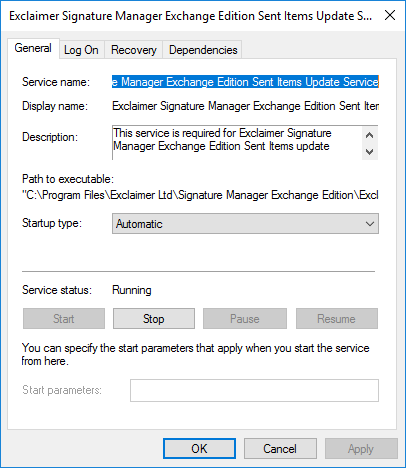 3. Select the Log On tab at the top and then choose the 'This account' option.
4. Enter the Sent Items Update Service account credentials in the following format
Username: [email protected]
Password: theAccountPassword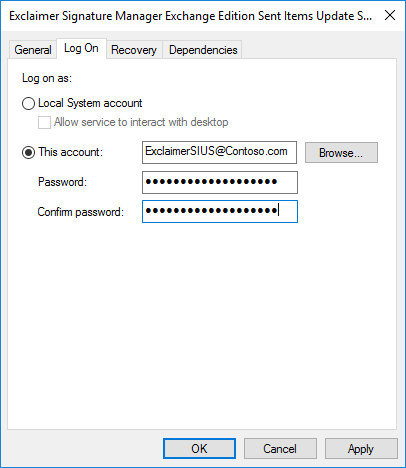 5. Press Apply and ensure the service stays running.