Relevant Products: Signature Manager Outlook Edition
Scenario
You have successfully deployed new signatures to Microsoft Outlook users using Signature Manager Outlook Edition. However, previous existing signatures created manually in Microsoft Outlook are still available.
Resolution
Using a Mail Format Policy in the Signature Manager Outlook Edition console, it's possible to remove previous existing Microsoft Outlook signatures.
To create a Mail Format Policy:
1. Launch the Exclaimer console
2. Right click the Outlook Mail Format Policies node in the console tree and click New Outlook Mail Format Policy: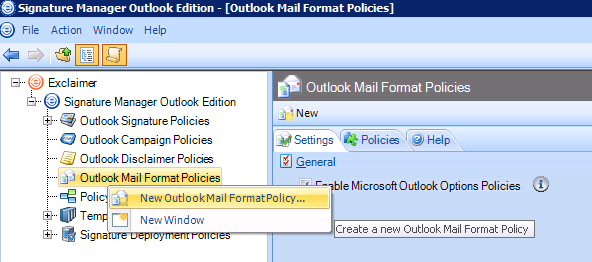 3. Specify a name and description for the policy. Click Next.
4. Tick the box Remove all previous existing signatures. Click Next: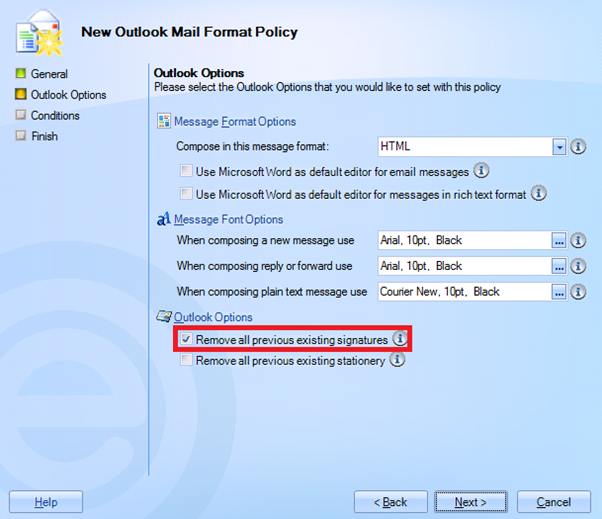 5. Specify conditions who the policy should be applied to. Click Next: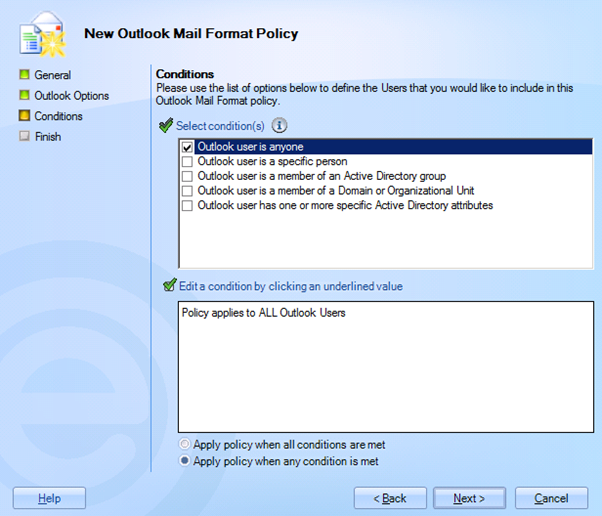 6. Click Finish