Relevant Products: Signature Manager Exchange Edition
Signature Manager Exchange Edition
recognizes a line of ten or more underscores as a reply separator.
This is for email clients that do not use a reply separator by default. Ten underscores could be set as the device's email signature and the console would then place the full
Signature Manager Exchange Edition
signature above these in the email.
To avoid this you can remove the reply separator from the console as below: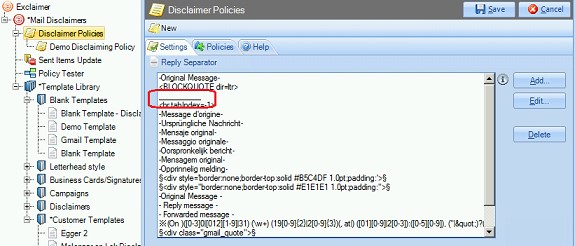 Alternatively, avoid using ten or more underscores in your emails.